​Halloween Decorating Ideas 2019
Posted by The Jolly Christmas Shop on 22nd Aug 2019
Stuck on how to decorate with Halloween decorations?? We've got you covered!
INDOOR Decorating Ideas:
Entryway, Shelving, Table Set Ups: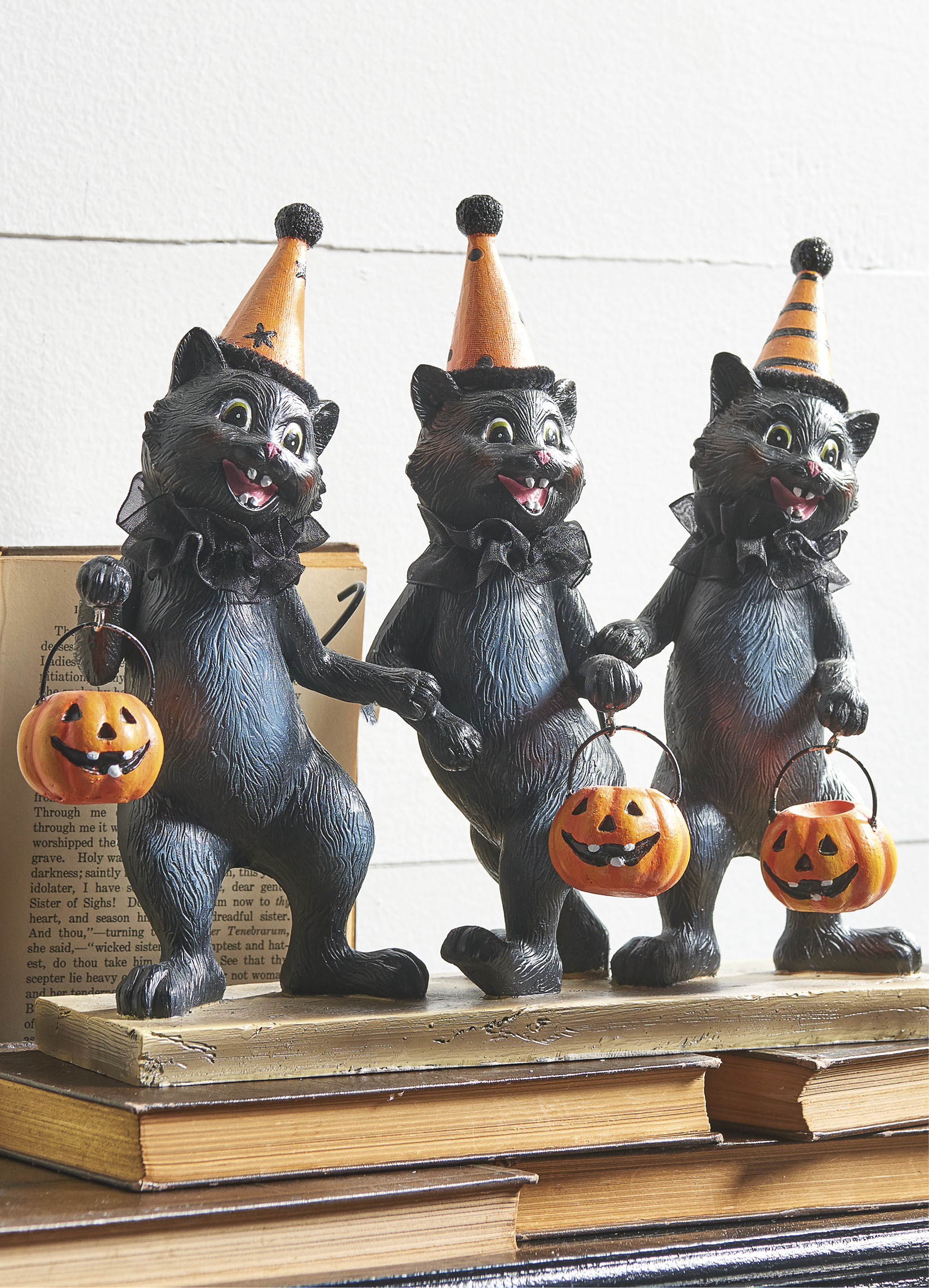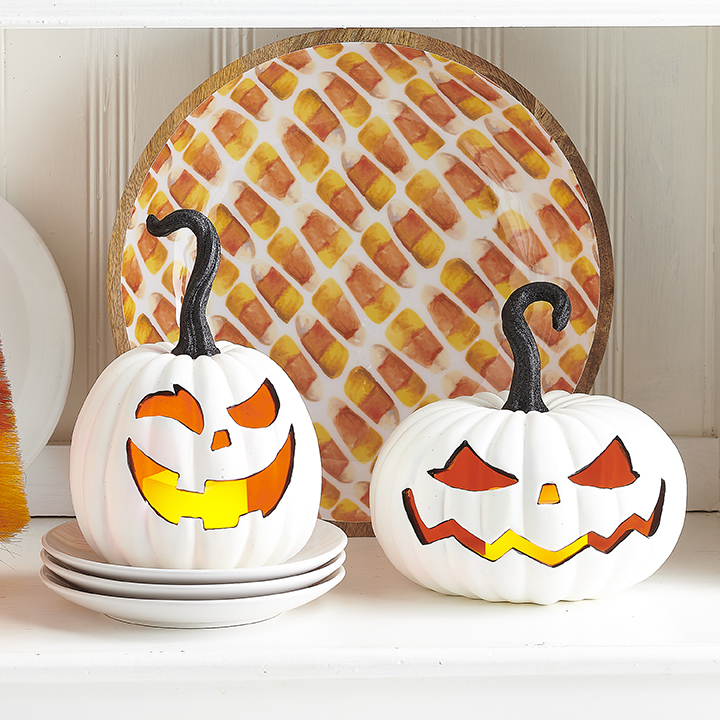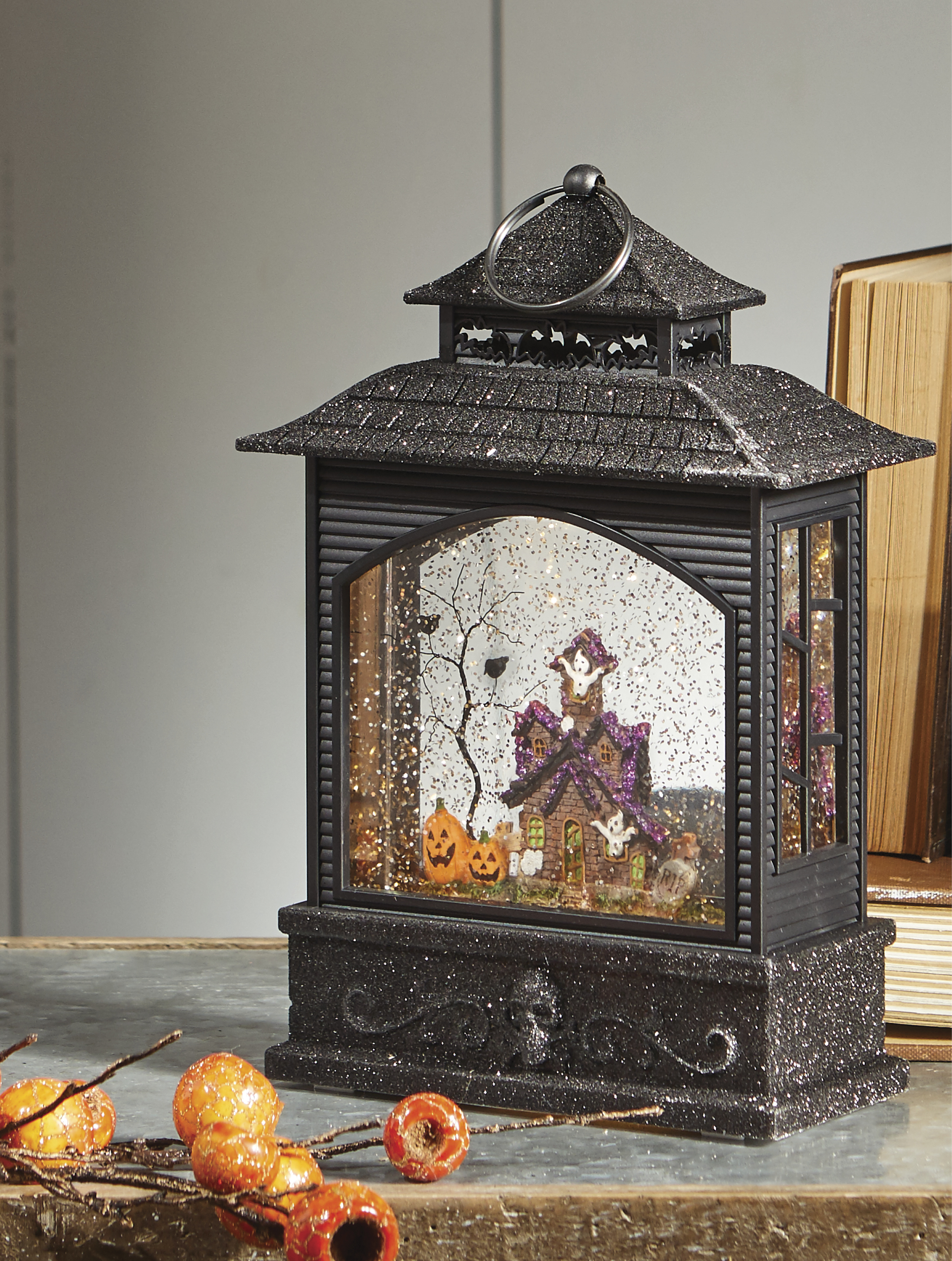 Use figures to spice up your entryway table! You can even roll out a strip of burlap down the length of your dining table and bunch together a few pumpkins! Use them as risers such as cake stands, books, or crates for larger areas to break up your figures!
Books are a great way to add customizable height or color to your mantle, a shelf, or any table! Stack three books and place a lantern on top, next to that place one book and add a figure or two, next to that one place the books upright to end the look!Have the books but they aren't Halloween related or don't match the look you're going for?? Easy fix! Simply cover them with white paper, brown paper, or whatever color paper matches your decor! You could even turn the books around backwards so the pages show instead of the spine! Need a background? Place an open book leaned against the wall for a pretty and clean, simple backdrop!
Or use what you have already lying around and stack a few plates to use as a riser!
Click HERE to shop Halloween Figures!
Lanterns: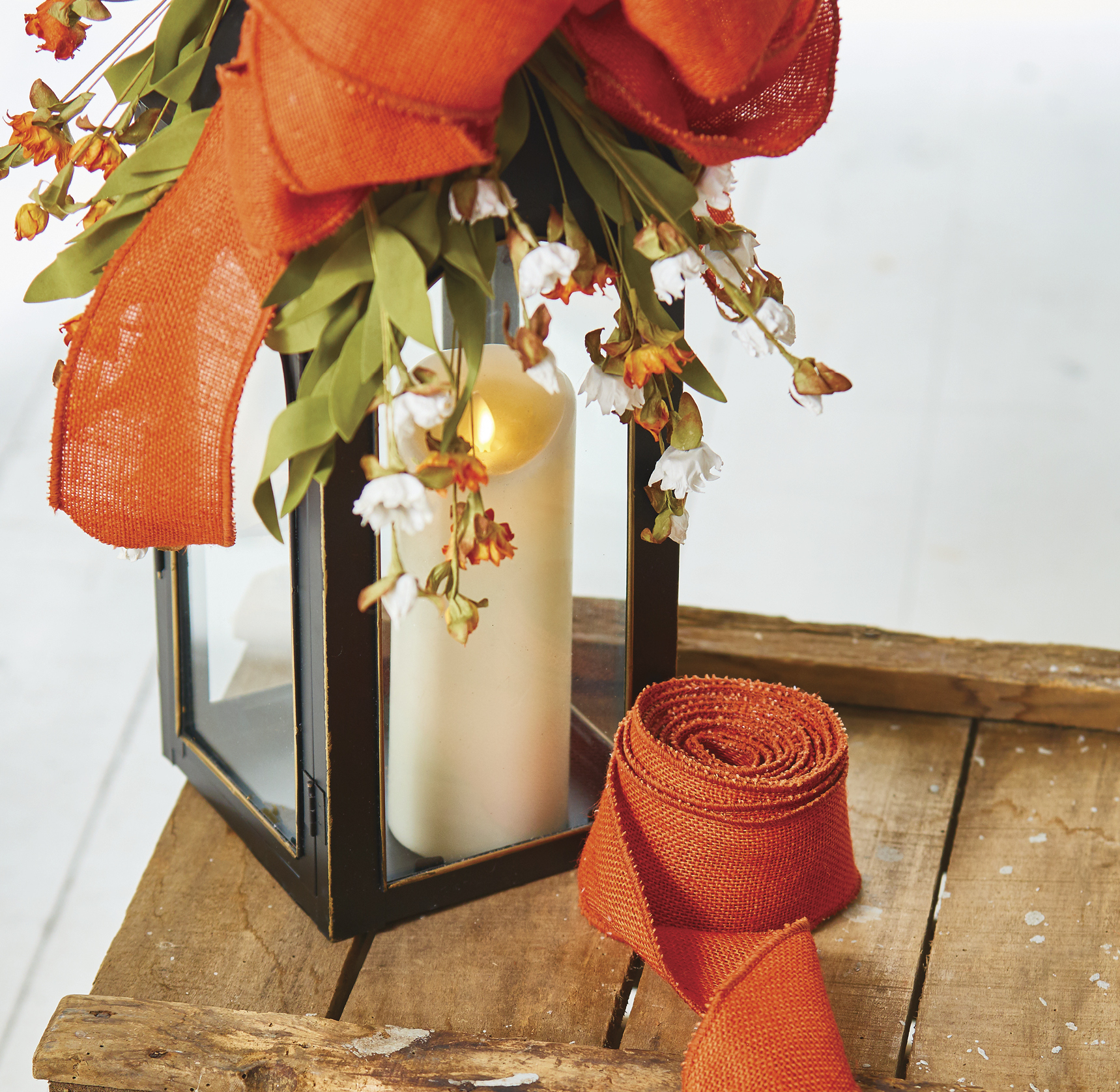 Another simple but beautiful decoration is getting a large lantern and dressing it up! Tie a large fall or Halloween themed bow and secure to the top, then add a few Halloween or Fall picks (some of our Christmas picks & sprays can work too!). Then on the inside start with a base of fake snow pulled to look like cobwebs or a thin layer of moss and add figures! You can use almost any figure as long as it fits inside the opening! Imagine a beautiful lantern with a tiny village inside! Or a mini forest with our 15" Candy Corn Bottle Brush Trees! We have plenty of Halloween Department 56 Buildings and Figures that would go perfect!
Need a little simpler way? Just add a single flameless candle inside!
Click HERE to shop Halloween Ribbon!
Click HERE to shop Halloween Figures!
Click HERE to shop Halloween Picks and Sprays!
Click HERE to shop Halloween Department 56 Buildings and Figures!
GARLAND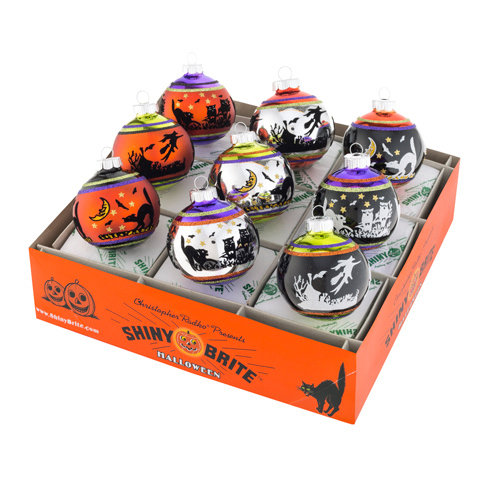 Get ahead of the holiday game! Hang up a fluffy greenery garland and add in some Halloween ribbon, finish it off with a few ornaments and VIOLA! When the spook season ends, take out the Halloween decor and you have an easy transition into Christmas.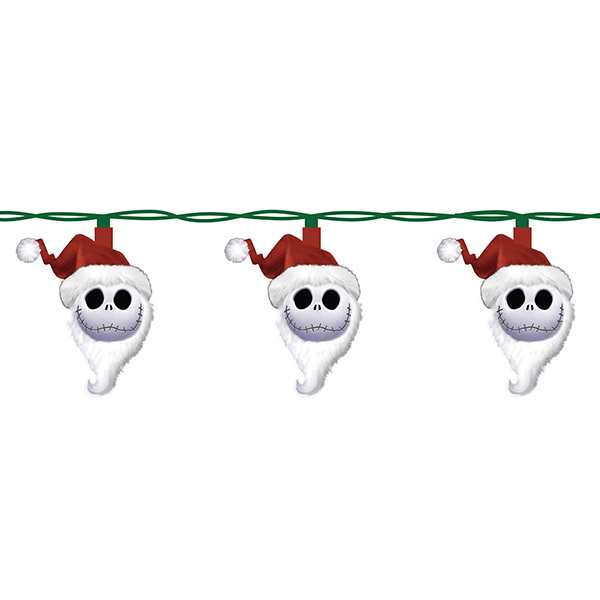 We even carry The Nightmare Before Christmas Jack Skellington character lights you could twist in, then leave those in for Christmas!
Click HERE to shop Halloween Ribbon!
Click HERE to shop Halloween Ornaments!
Click HERE to shop Jack Skellington Lights!
LIGHTS
Use a string of spooky lights underneath a blanket of snow pulled thin to resemble cobwebs on your mantle, stair railing, or even in your window sill to get an eerie glow! You could even do this over the book idea mentioned above! (purple or white wire led)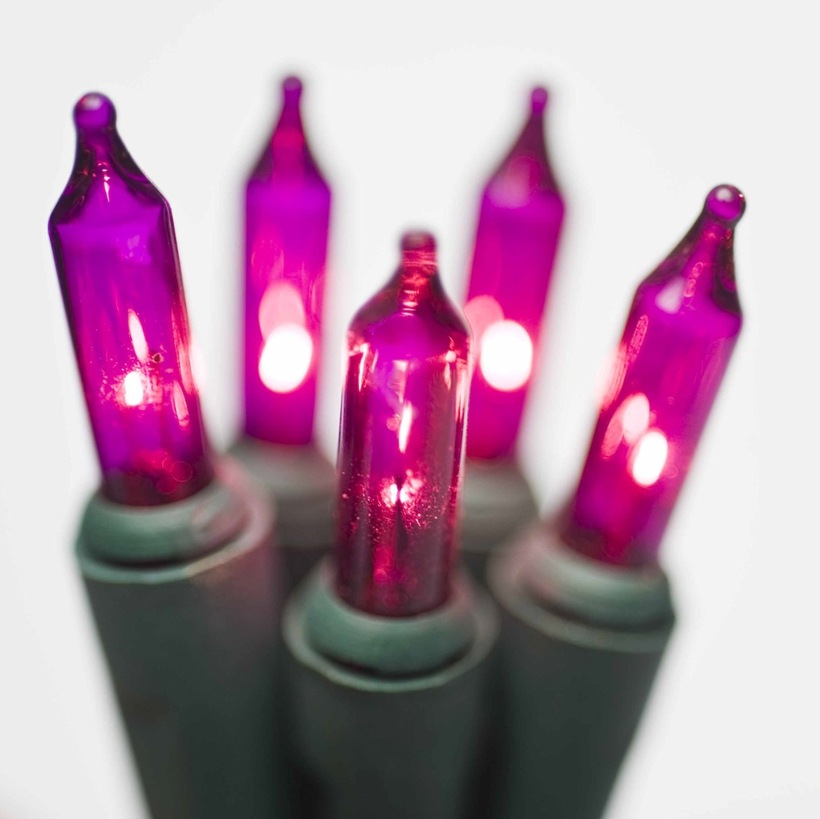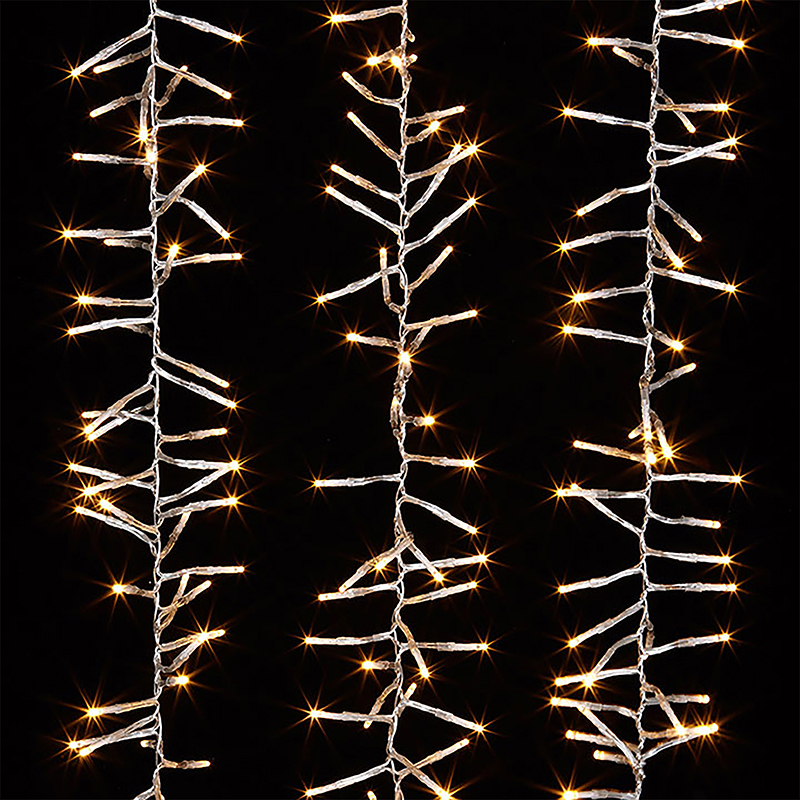 Throw a wreath above your mantle to finish off these totally adorable looks!
Click HERE to shop Halloween Wreaths!
OUTDOOR Decorating Ideas: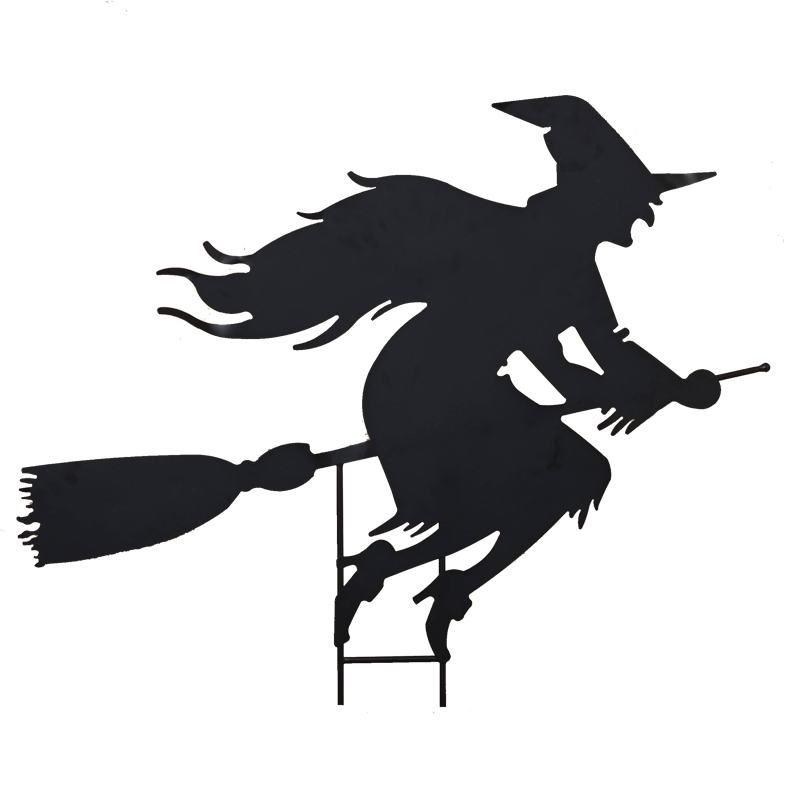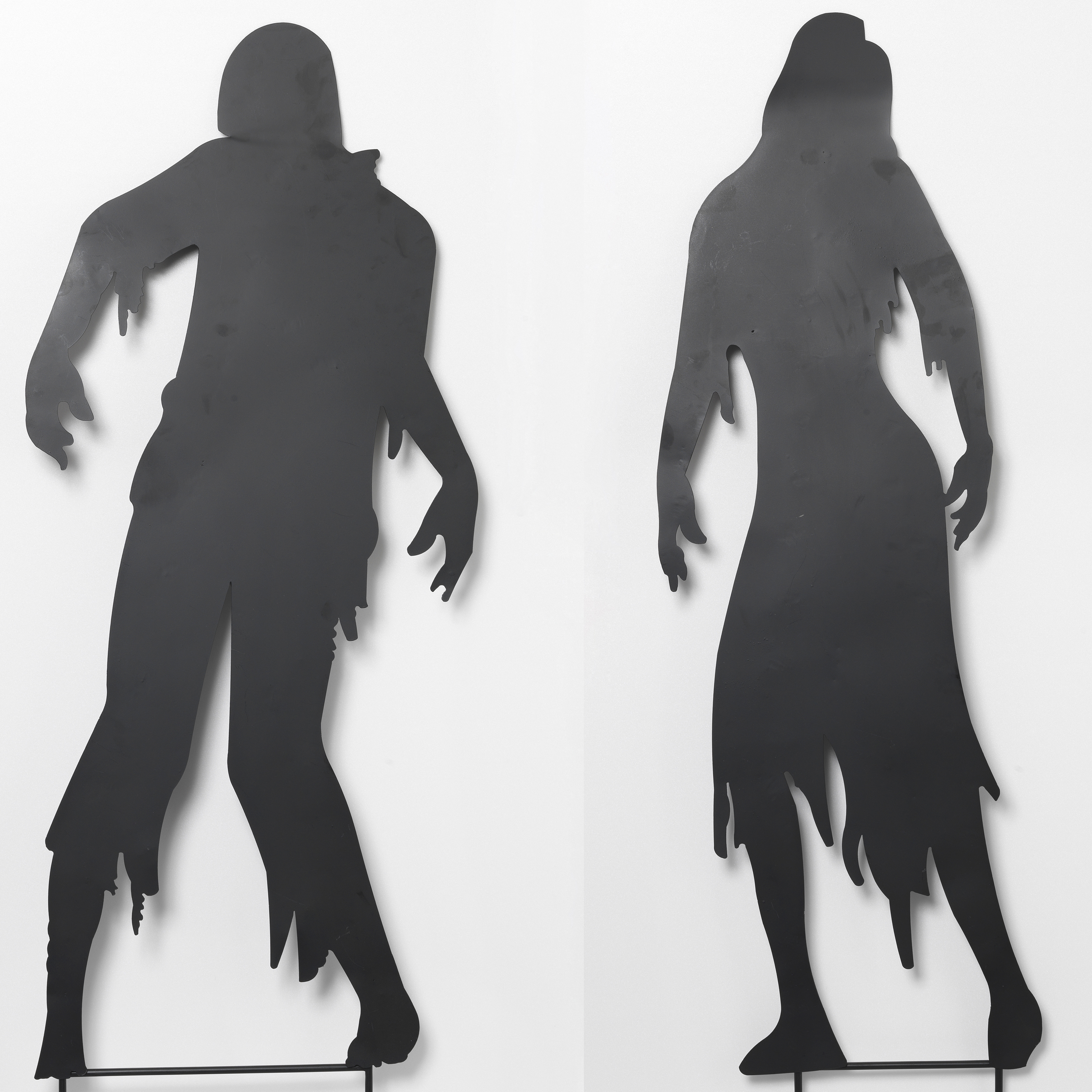 Accent the flower pots by your front door with our awesome silhouette yard decorations! They would look the most spooky with a light beaming from behind to really bring out the silhouette! Choose from a witch brewing a secret potion in her cauldron, a witch flying off to cause mischief, or a pair of horrifying zombies walking towards you!!!
Place our blow up Spooky totem pole decoration in your yard with a few crates and pumpkins stacked around for the ultimate fall yard decoration!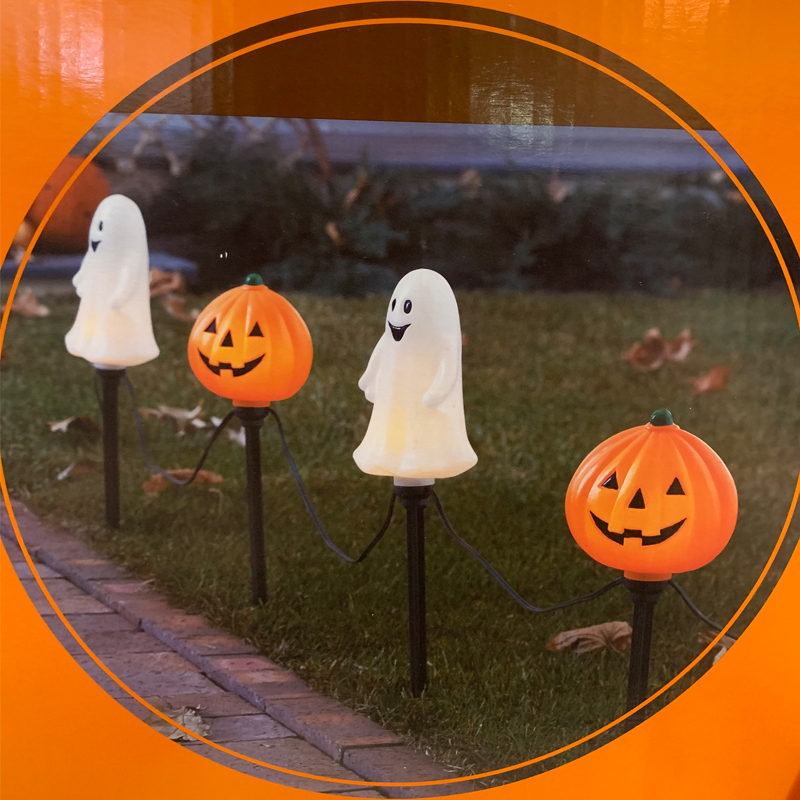 Or simply line your walkway or flower beds with our adorable Pumpkin and Ghost Blowmold Lighted Yard Stakes!
Click HERE to shop all Outdoor Halloween Decor!