Vintage Christmas Decorations 2022
Cozy up this holiday season and melt into the warmth of yesteryear with our wide selection of vintage Christmas decorations!
From the colorful vintage Christmas stockings hanging along your grandma's mantle topped with glittering paper houses decorated with tinsel and a few vintage Santa figures smiling down at you reminding you that he's checking that list twice, the bright old fashioned Christmas lights wrapped around the silver tree dotted with vintage Christmas ornaments of all shapes and sizes with reflectors and decorated with glitter!
Let's not forget about the shining vintage Christmas tree toppers to finish off the look of your tree- we have toppers made of starburst designs and twinkly lights, star shapes wrapped in sparkly tinsel, and the traditional vintage Christmas tree topper in a shiny silver finial shape!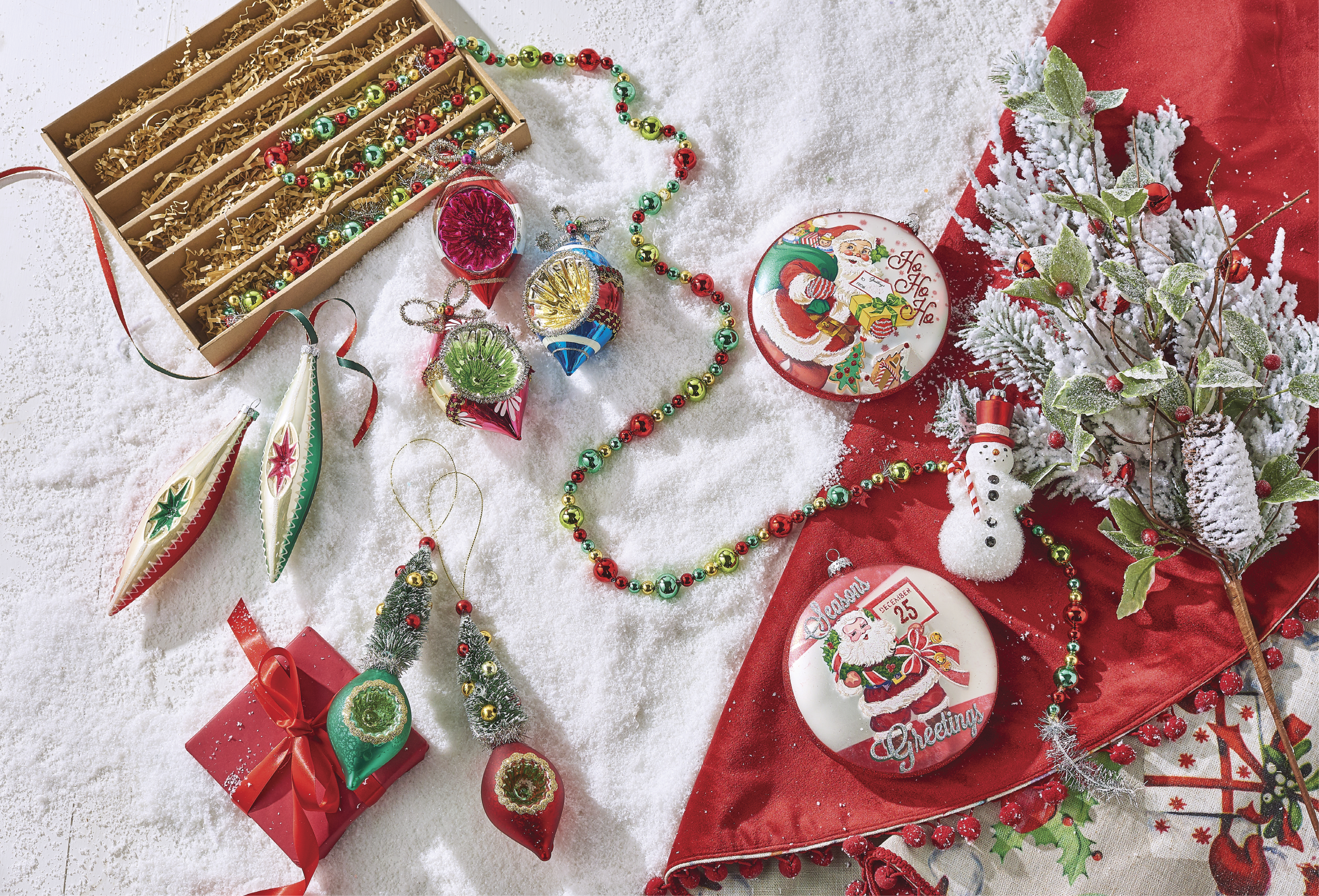 Adorn your Christmas tree, wreath, or garlands with colorful vintage ornaments! We have clusters of ball ornaments prefect to twist into your wreaths, rainbow reflectors trimmed with silver tinsel, glass bulb ornaments, glass cookies with bright colored icing details, adorable Santa faces, and tiny clip on candles!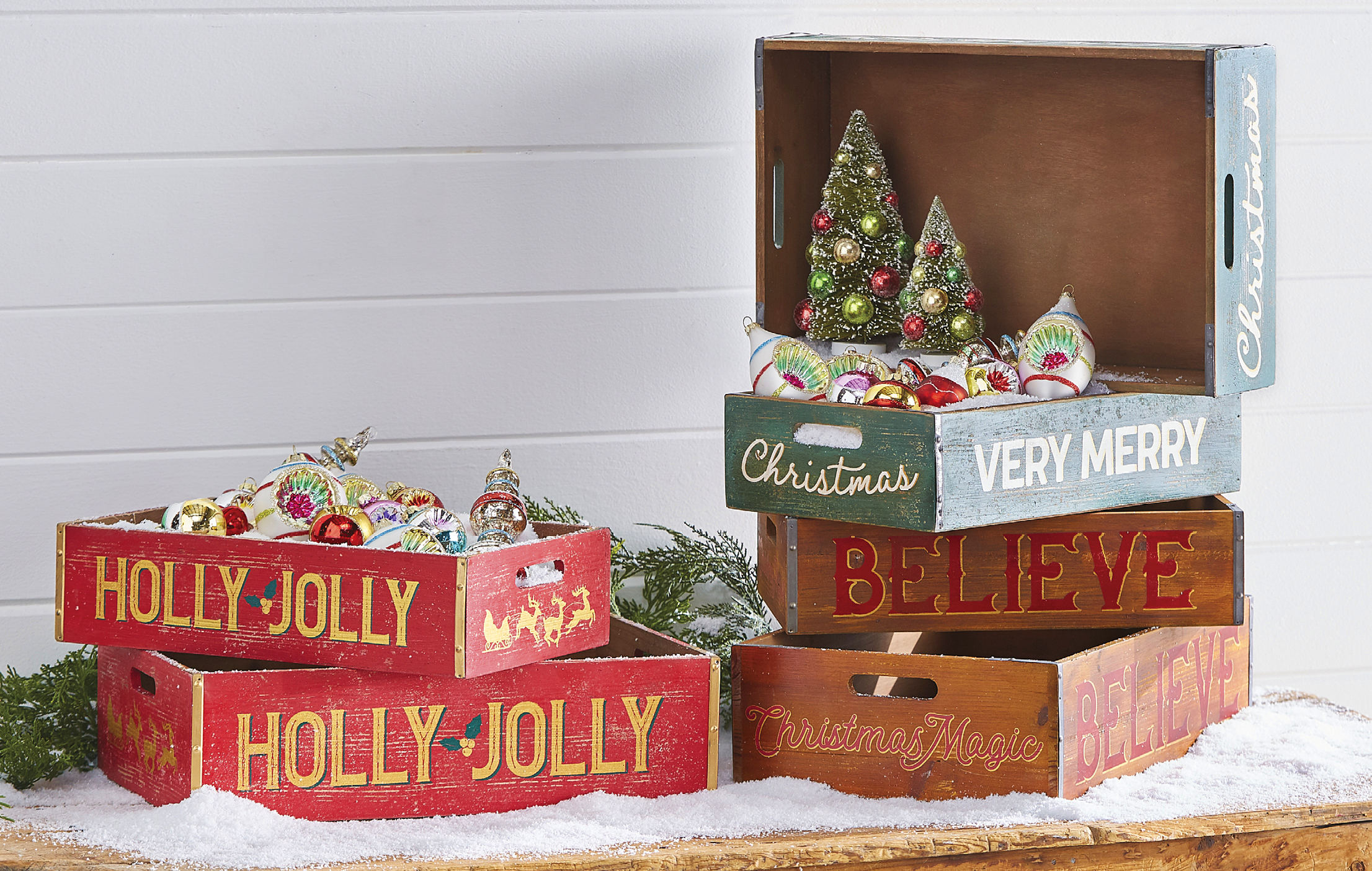 Vintage Ceramic Trees: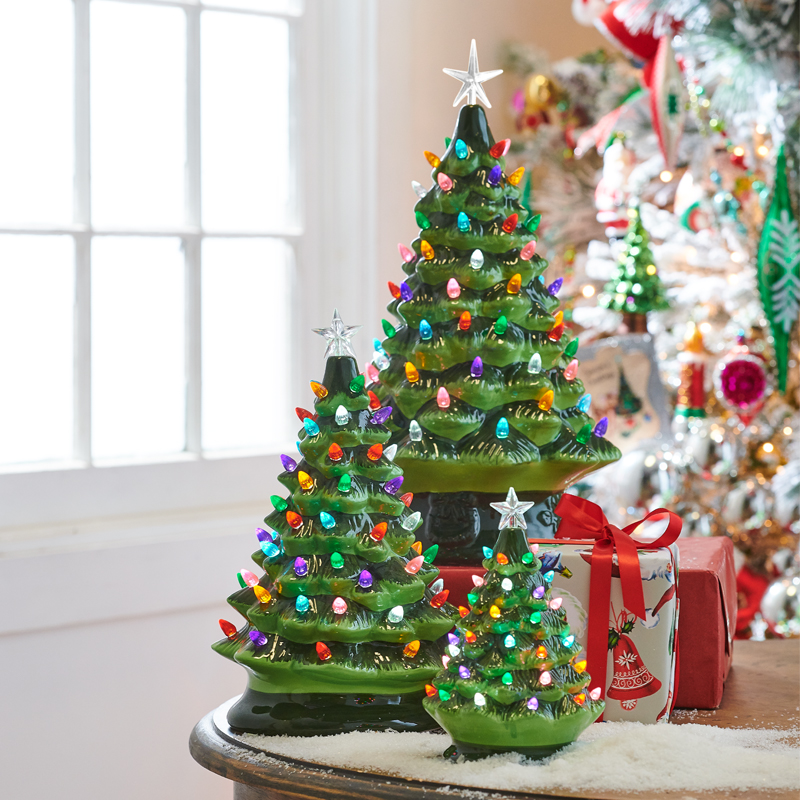 Remember walking into your grandparent's house around the holidays and plopping down in the couch to admire the colorful pins stuck into a handmade tree!
Snag one for yourself this holiday season!
Have a vintage ceramic Christmas tree passed down from your family that is missing pins or a star topper? Maybe you just want to switch out the colors for a fresh new look? We have replacement pins that come in an array of colors and different sizes and shapes- such as birds and flowers or a gold or iridescent star topper!
Vintage Christmas Lights: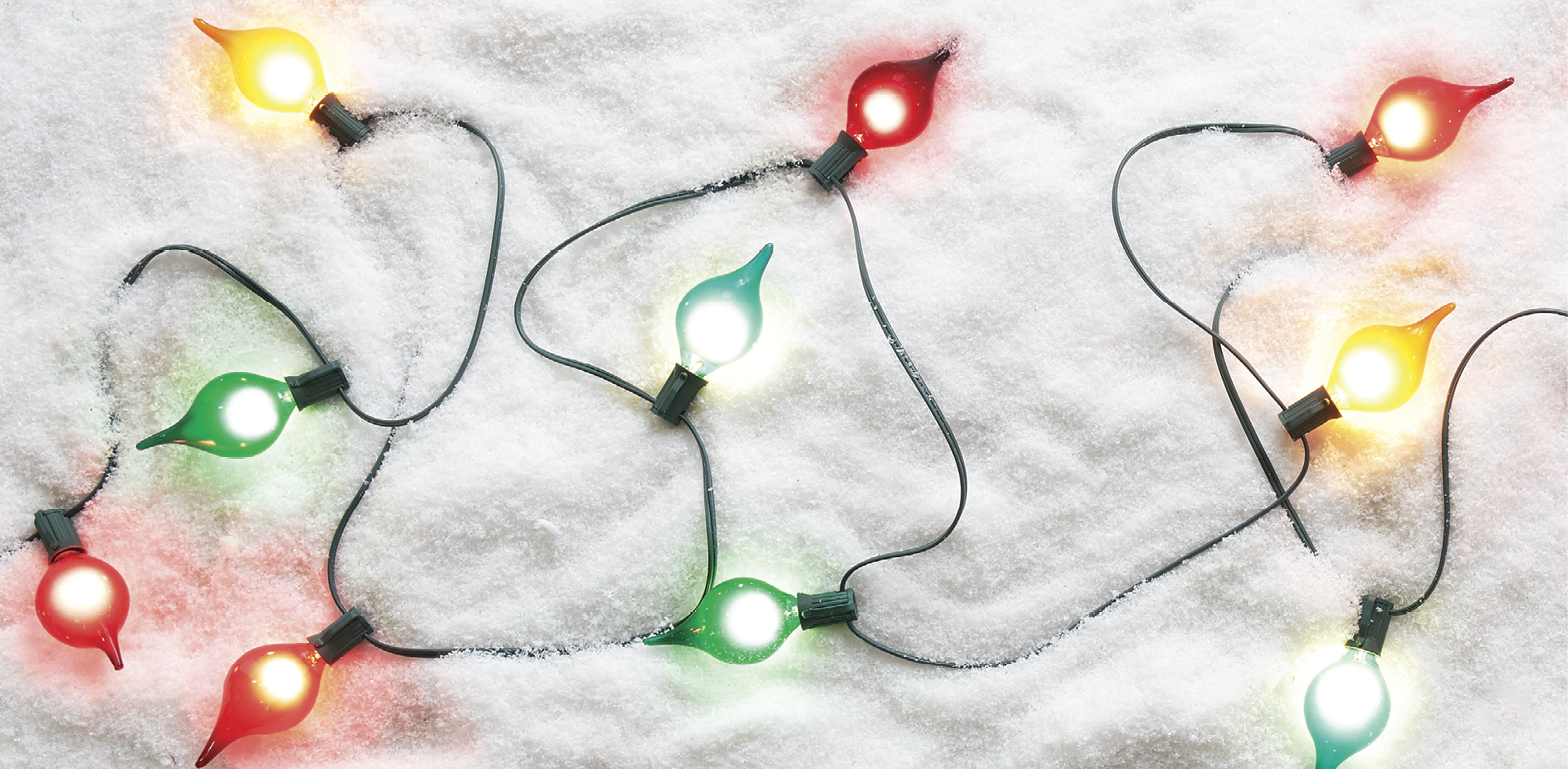 We all know and love the way the large, bright, colorful vintage Christmas lights look as they're wrapped around your fluffy Christmas tree and turned on every evening in the holiday season! We have tons of old fashioned Christmas lights to choose from like C7, C9, Kismet, and fun bubble lights! Each one has a fun and unique look to add to your tree, your favorite wreath, or the garland along your mantle or stairs!
Click Below To Shop Our Vintage Christmas Items!
Shop Our Vintage Reincarnated Theme!
Shop Our No Place Like Home Theme!
Shop Our Country Kitchmas Theme!