Halloween Home Decor 2018
3rd May 2018
Are you ready to get your scare on?! Perhaps you're not the scary type, either way we've got all your Halloween needs! If you love decorating the outside of your home, we have a few metal silhouettes that are perfect to put in your yard! We have a spooky witch standing over her bubbling cauldron, or a pair of limping zombies coming your way! Picture them underneath the cover a large tree with fog slowly rolliin……it's giving me chills just thinking about it!
If you decorate outside but mainly focus on your porch or front door area, we've got you covered there too. A 14" Electric Lighted Smoking Halloween Pumpkin or 20" Electric Lighted Smoking Witches Cauldron would be perfect to put next to your front door to greet little trick or treaters! Make it super spooky by adding a pile of bones with our 18 pc Bag of Bones Halloween Decoration Props!
As your guests enter your home, have them greeted by one of our marquee light signs! From the cute smiling ghost duo, 10" Battery Operated Lighted Metal Marquee Ghost, or the fabulous 37" Tricks Marquee Lighted Halloween Sign by Bethany Lowe!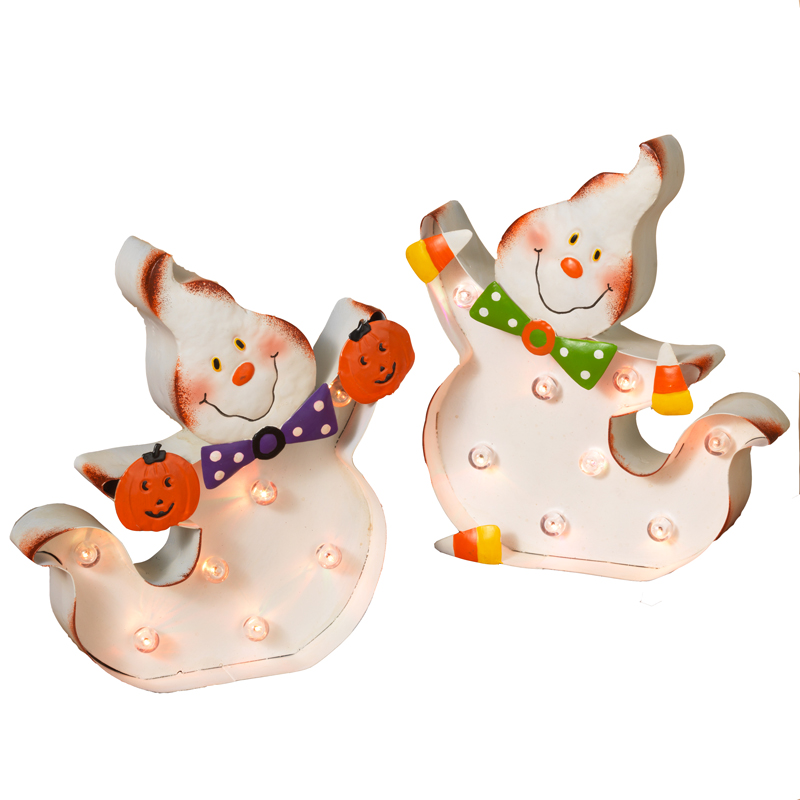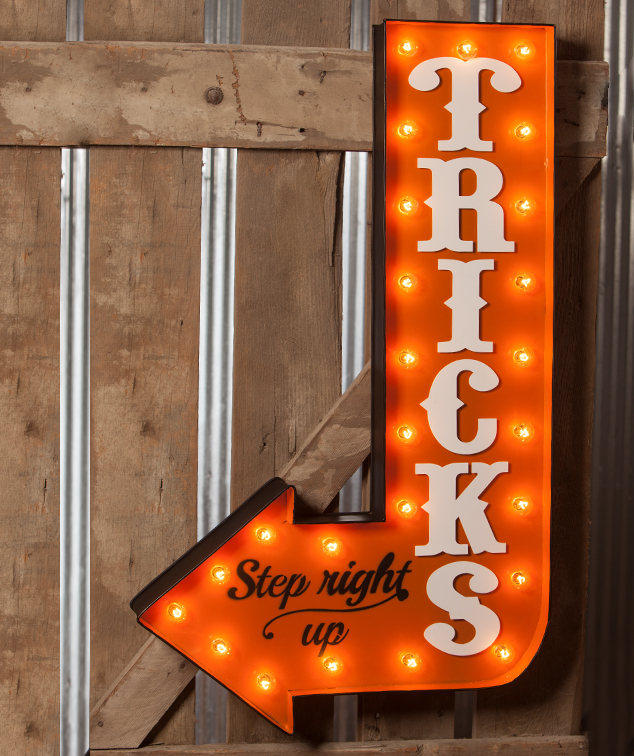 Once they walk into the party, have your table decorated with some creepy cute figures! Each with a unique scrapbook vintage appearance, our Party Boxes from Bethany Lowe are sure to get some conversations going! You can fill these with candy or some spooky treats!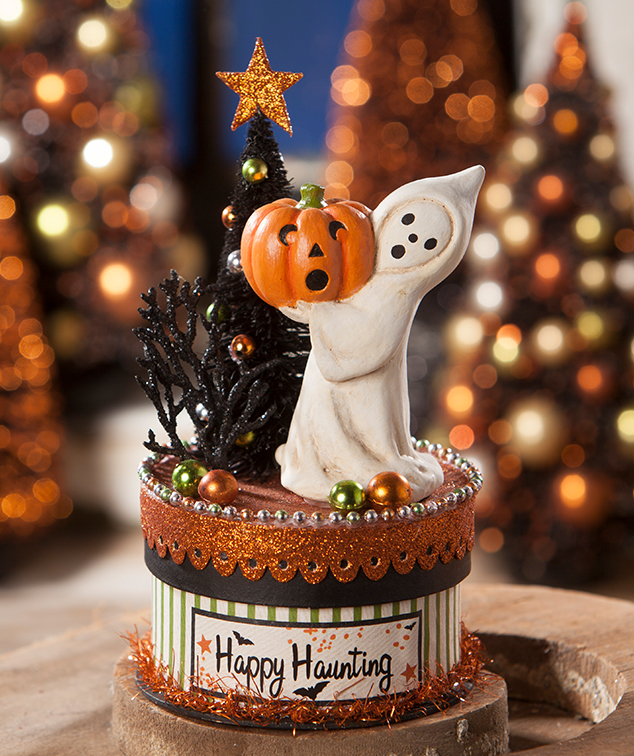 If you go all out and have a Halloween tree or garland to decorate, we have the perfect ribbon and ornaments to make it perfect! Choose one of our four spooky wired ribbons, with patterns ranging from orange and black stripes, orange and black harlequin, silver and black spider web, or sheer with black glitter! And top it off with some brilliantly decorated sugar skull ornaments and a few lighted lanterns with different Halloween scenes!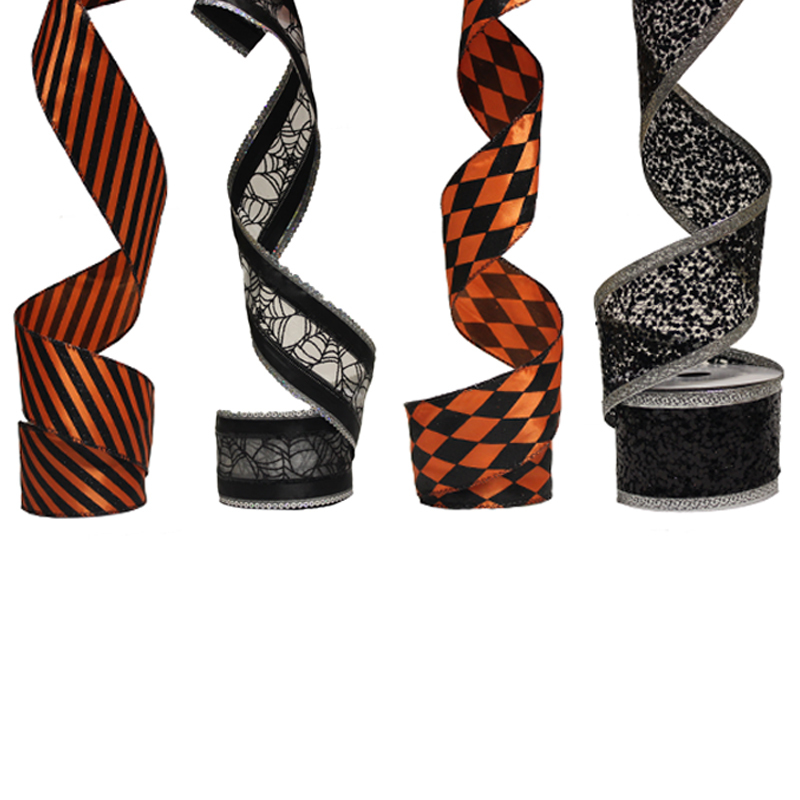 If you're someone who is into the Department 56 villages, the perfect Halloween villages await you! We have brand new pieces for 2018 including additions to The Nightmare Before Christmas village, and the introduction of The Addams Family village set!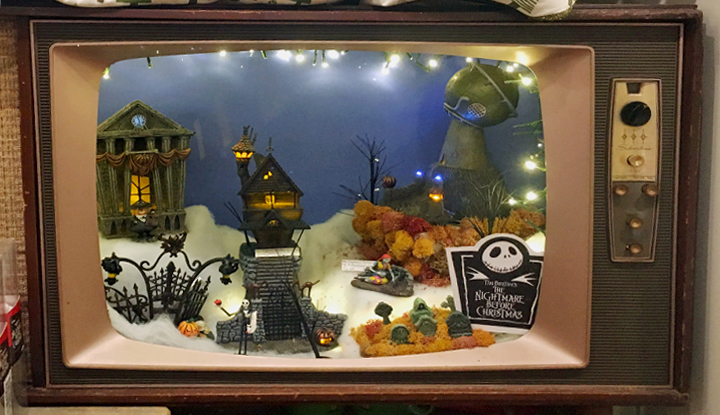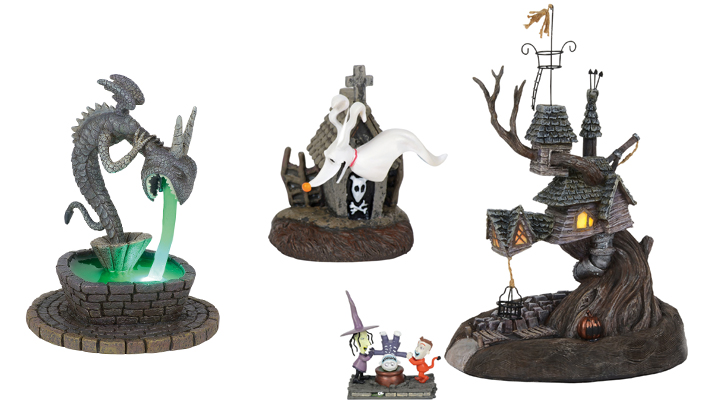 The Nightmare Before Christmas village is the perfect transitioning piece between your Halloween and Christmas village! It could also be kept up all year round if you pleased! Featuring all of the iconic characters and buildings, this year they added the Town Square Fountain, Zero and his Dog House, Jack high up on Spiral Hill where he sings Jack's Lament, and the troublesome trio- Lock, Shock, and Barrel- along with their Tree House where they brew up all their mischief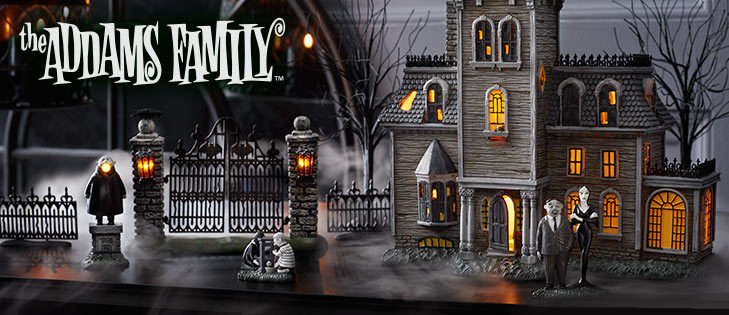 While The Addams Family features all of the main and beloved characters- Morticia, Gomez, Uncle Fester, Wednesday, and Pugsley- it also has an amazing rendition of their family home!
From outdoor décor, to Halloween figures and signs, ribbon and ornaments, all the way to Halloween village pieces, we hope we've curated the best and most unique décor you can find!